STAFF
Wendy Moulton, ARIA Certified, Founder & Director of Equine Operations
Wendy is the founder of The Keep, owner of Andelain Farm Riding School and is the adopter of Steal Me. She has provided 27 years of riding and equine training to our community specializing in dressage, hunt seat, and Foundational Horsemanship. She is often found on campus enjoying her garden, and of course the horses.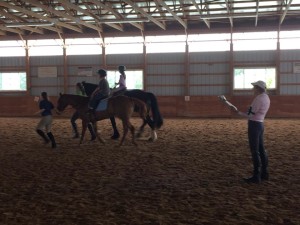 Sarah Moulton-Albright, ARIA Certified, Director of Programs
Sarah handles all camp and program scheduling and is the adopter of Gallant. You can often find her on the farm with her husband Cody, and their three children, Max, Axl and Alice who all enjoy the horses and Catoctin Mountain sunsets over the farm.